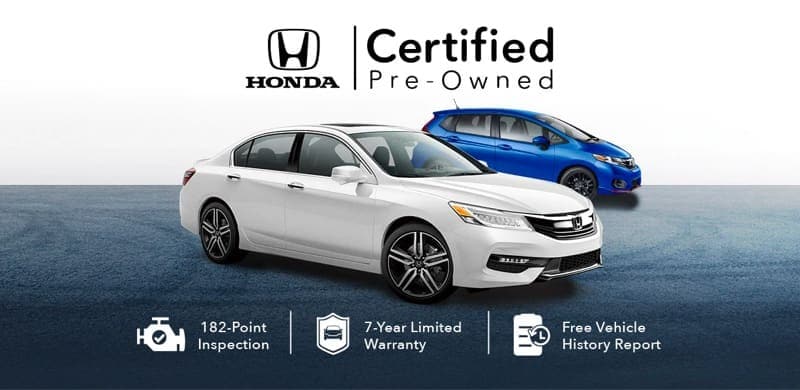 Certified Pre-Owned
Nothing compares to the quality of a Honda. No other program comes close.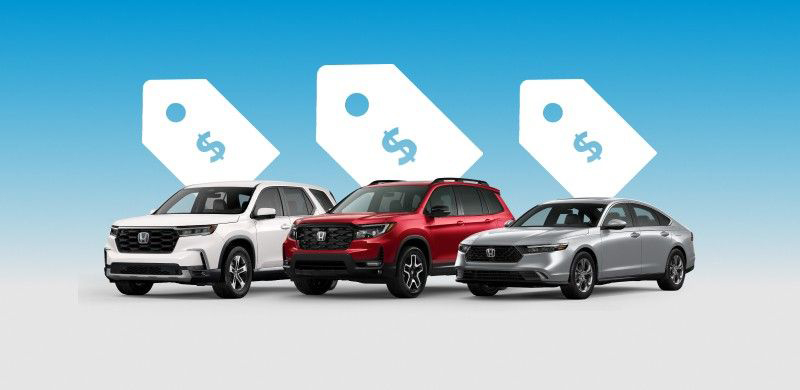 Current Offers
See this month's featured current offers going on now on new Honda vehicles.
Our Reviews
We drove down from Toledo to go to a concert. We were meeting friends for lunch, so we planned to get off at the exit where this dealership is located. When I signaled to exit, the check engine light came on, and the shift indicator "D" started flashing. We pulled right into Joe Morgan Honda. Laura met us when we walked in at 11:00 (service closes at noon on Saturdays), and we explained our plight. Long story short, there was someone there to diagnose it, they happened to have the part, and it was ready for us after we had lunch with our friends. Everyone was so nice, and it was such a relief not to have to deal with a broken down vehicle 2 1/2 hours from home. HUGELY recommend them!!!
Dwayne was friendly, and most importantly not too pushy. He was very pleasant to talk to, and the establishment was clean and organized.
Larry at Joe Morgan Honda is always a pleasure to work with. We appreciate working with him on the purchase of our last three Hondas.
I worked with Larry and his team in purchasing my new Honda CRV, I was so satisfied with my purchase and especially how smoothly everything went with the entire process. I will definitely be recommending those looking to purchase a new car to Joe Morgan Honda!
Laura Berkoff and her service team have always been great but this time they really went above and beyond to take care of my HR-V. Thanks again for your professiona;lism and courtesy!!
Best car buying experience I've ever had. I purchased a used SUV and traded in my sedan. Everything went very smooth and I'm a happy customer!
Clean facility, friendly employees, great salesperson Beth Troupe and Jim in finance were easy to work with. Beth spent an hour with me setting up the different features on my car. She was always quick to respond to my phone calls and emails. She is a very proactive person for the customer. I would highly recommend her.
Great customer service and very competitive pricing. The service department is excellen and the staff is professional.
Staff was super friendly and helpful. Would consider doing Business with this dealership in the future.
One of the best car buying experiences I have had! Very friendly and informative staff that made everything about the whole process easy! Will definitely go back
Joe Morgan Honda has the best Salesforce and service department! Just bought a 2020 CR-V Touring after trading in my 2012 Crosstour. Absolutely love this vehicle!
I've been looking at buying my second Ridgeline and was having issues with other dealerships in the area. I even put a down payment down with one, and when it came in, they did not even wait for me to look at it before they sold it!!! But Joe Morgan Honda was honest and straight forward with me about all the details. and Larry Richard my sales rep was in constant contact on the Ridgeline I ordered. they even added on the extra equipment before I went in to finalize the deal. now that's what I call a dealership. Thanks again
Larry was on top of getting me a car of my dreams… and he did , kind professional and patient. Very detailed and organized. Always answered my questions
Our experience was absolutely amazing and nothing could have been better. I bought my dream car 2022 Honda Civic 9/4/21 and Patrick, Brady and Jim were perfect. If I could have given them a raise on their salary I would give them top pay and a trophy. I am forever grateful and will only ever shop with Joe Morgan Honda-Monroe. We are Jessica and Eric Bouldin and are pleased to announce that we now own our first Honda ever and Honda is all I'll ever own now.
Servies was excellent Patrick as always took care of me. It was great to see Dick Lang. Is is awesome. Live my new Honda Odessy
A unique experience. I'm 80 years old with a 2017 Civic. When I requested a service appointment, the employee was cheerful, competent and and intelligible and booked me with next day service. When I told her what I was seeking, she asked me for the mileage which is 30,000. She then offered the 30,000 mile service check telling me it was thorough and complete so I said yes. I checked in at 10:00 this morning. The assigned technician was quick, courteous and competent. I told her I was getting the 30,000 mile service check. She volunteered the extensiveness of it and I realized that was far more than I wanted. So, I got what I really wanted....oil change, tire rotation and a look at my tire warning light. We were surprised when she told me about 35 minutes later that we were good to go. On the way to the Cashier window, I thanked her for volunteering the extensiveness of the 30,000 check-up. She said that it would have cost $400. I am so grateful for her anticipating my possible unhappiness if I had first learned of such a charge at the Cashier's window. Sometimes its the things that one does not do that are the most important thing. I am 80 and you could have racked up a $400 bill on me. If that had happened, I would have been irate. I would have been trapped. Instead, the manner in which I was treated generated trust. That is the only time in my life when I felt I was being treated fairly by a dealership. I was truly happy with the $55.11 charge. Then when I went to get the car, I noticed you had washed it. A very pleasant surprise! I am 80 and a prime candidate to get ripped off. Instead you built a bridge of trust. I intend to last long enough to have at least one more new car before I croak. As a result of my experience, I am strongly tempted to consider that soon. You delivered more than expected which will make your dealership the first place I will go if I get the "new car bug". Please thank your staff for the manner in which I was treated. Thank you for your courtesy and your service. Sam Forrer PS Additionally, the technician admired our little dog (genuinely). That was a clincher.
Pleasure to work with salesperson Dwayne Adams on our purchase of a pre-owned vehicle. He was extremely personable, knowledgeable, and honest. Never used high pressure tactics. Would highly recommend!

Welcome to Joe Morgan Honda
See Why We're Among the Top Honda Dealers in Ohio
Have you been searching for a new or certified pre-owned Honda in Cincinnati, Ohio? You've come to the right place! Here at Joe Morgan Honda, we help our customers with all things automotive, and we also have low competitive prices and provide exceptional customer service. When you purchase a new or pre-owned Honda from Joe Morgan Honda, you'll receive a great new car at an affordable price. Give us a ring or come see us in person at our Honda dealership in Cincinnati.
Why Choose a New Honda?
At the wheel of a new ride from our Monroe car dealerships, you'll benefit from the excellent performance and features that only a Honda can provide. The brand has been a trusted choice for many drivers thanks to its incredible fuel efficiency as well as accessible features to drivers new and experienced. They also deliver advanced safety technology to keep you protected at all times along with some of the best warranty coverage options available on the market.
Find the Right Vehicle at our Honda Dealership in Cincinnati, Ohio
As one of the top Monroe car dealerships, we maintain a complete inventory of all the latest Honda models in Cincinnati, Ohio. Pick from models that include the Honda Civic, Accord, Pilot, CR-V, HR-V, Odyssey, Passport, and more. We are Cincinnati's Honda dealership that makes the purchasing process easy. Come in and take a test drive with one of our experts, and see what makes these some of the best selling vehicles in all of America. If you're looking for a competitively-priced pre-owned Honda in Cincinnati, Ohio, we're also among the best Monroe used car dealers Here at Joe Morgan Honda, our goal is to carry a comprehensive selection of pre-owned cars by a variety of automakers. We use real-time data and software to price all our cars below market pricing. Our Honda CERTIFIED pre-owned and pre-owned cars for sale in Monroe, OH have gone through numerous inspections to ensure their quality.
Lease or Finance Your Next Honda at our Monroe Car Dealerships
Unlike other Monroe car dealerships, we offer our customers a variety of automotive products under one roof. You might be wondering how you are going to pay for your new vehicle? As one of the top Honda dealerships in Dayton, Ohio, our finance department will help you find a car loan or lease option that meets your individual financing needs. We work with a large variety of financial institutions to ensure that you get a great rate. If your lease is coming to an end, be sure to view your Honda lease return options. You can even value your trade-in for additional savings on your next purchase.
Rely on Expert Service for Your Honda in Cincinnati, Ohio
Instead of traveling to multiple Honda dealers in Ohio, region customers can come in and take advantage of our Honda repair center. Our technicians always perform our repairs to Honda specifications. If your car has been in a recent accident, you can visit the Joe Morgan Honda Collision Center. Our Honda dealership near Cincinnati also keeps a full selection of authentic Honda car parts for the do-it-yourself types. Everyone here at Joe Morgan Honda looks forward to meeting with you. Stop in or give us a call at 866-902-5507 to visit the Dayton-Cincinnati dealer with unbelievable deals and superior service, Joe Morgan Honda. Want to browse even more inventory you won't find at other Honda dealers in Ohio? Browse our group site's inventory listings: Voss Auto.
Get Directions To Joe Morgan Honda