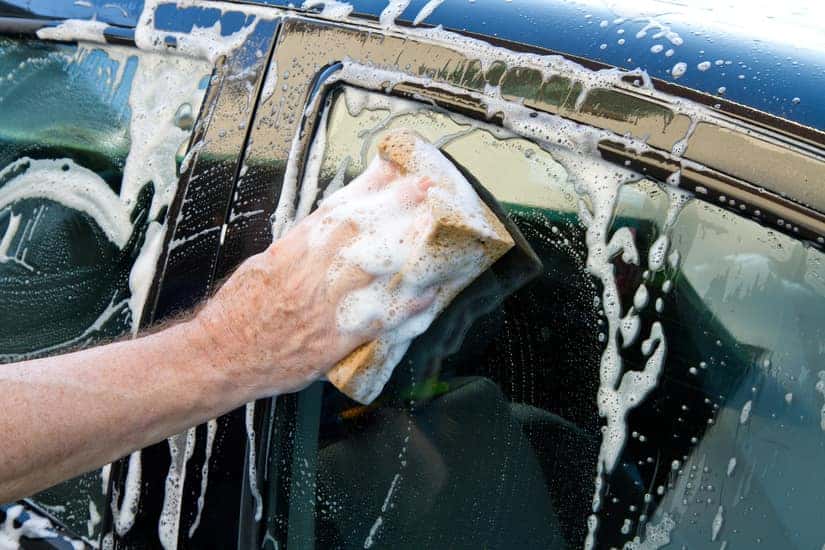 Just about everyone has washed a car before, but do you know how to wash a car properly? If you're ready to learn how to wash a car the right way, Joe Morgan Honda in Monroe is here to help! Learn the basics of how to wash a car and how often so your new or used vehicle stays in top condition and continues to look its best for years to come.
Steps by Step Instructions on How to Wash a Car
Take these steps to effectively wash your car and have it looking good as new:
Rinse and Wash
A thorough rinse can help to remove heavy dirt and debris before you really start to scrub your vehicle. This step will save you time, and it will also help to remove anything that could leave scratches if it may get rubbed into the paint with your cleaning supplies.
Use a vehicle-appropriate soap and water solution and car washing mitt or a sponge to give the surface of your car a complete cleaning. Start at the top of your car, and work your way down, but save the wheel wells and tires for later.
Once you've finished with the body of your car, wash your windows, using an ammonia-free glass cleaning solution so you can more clearly see Cincinnati roads.
Use a low-strength, acid-free, pH-balanced aluminum wheel cleaner to tackle your wheels and tires. The wheel wells may be the dirtiest points on your vehicle, so be ready to spend ample time on them if you'd like to get them looking like new again.
Remove Any Bumps and Apply Compound
Tree sap and other contaminants can leave little bumps on your paint that soap alone may not be able to remove. Use a clay bar to gently buff away these surface-level impurities.
If you'd like to smooth away any tiny scratches, use an automotive compound with a dual-action polisher. Two to four coats of this compound will give you the best results and make your vehicle shine so much it will surely turn the heads of Middletown drivers.
How Often to Wash a Car
If you want to know how often to wash a car, it depends on how you drive and where you drive. If you often explore off-road or deal with frequent doses of road sand or salt during winter weather, you should wash your vehicle as often as possible. In a perfect world, you should wash your car as soon as it comes into contact with any potentially-damaging contaminants. Waxing your vehicle regularly will also increase the protection and make your paint last longer.
If you mostly use your vehicle for commuting around Lebanon, washing once every two weeks or so should be sufficient to keep your car looking lovely! Wax your vehicle every six months to ensure that you're ready for the harshest weather.
Find Quality Service and More at Joe Morgan Honda
The auto experts at Joe Morgan Honda are always at your service. We can help with your car maintenance schedule and even provide tips for DIY car care like how to reset a Honda Civic oil light, how to clean leather seats, how to get rid of car mold, and much more. Call our service department with any questions about care for your new Honda vehicle. You can also find a host of car care products in our parts center. Contact us today to schedule an appointment at our dealership!